"CCY is a vehicle for young people to learn and understand the value of being productive citizens in society today and tomorrow."
– Mario A. Bayne, Founder & President
---
Success Indicators & Measurements
Success Indicators
The success of the program is measured in numerous ways, but the most important is a Self-Perception Survey, which is administered at the end of the program.
Also measured are basic academic effort, grade improvement, participation, goal setting and teamwork, as well as involvement in non-gang activities, such as clubs and volunteerism.
Measurements
For more than 30 years, tens of thousands of students have successfully completed the program increasing student self-awareness. The program has operated in elementary school districts averaging 200 workshops per year. During a seven-month period, there was a significant increase in student honor roll and principal's list.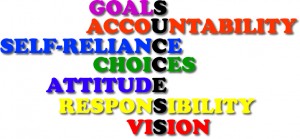 WHAT OUR STUDENTS ARE SAYING

"CCY helped me to understand that you have to believe in yourself and work hard. It has taught me that you have to do something to be something. CCY has changed the way I think and now act. I know you have to think positively to be positive."

"CCY taught me persistence, which basically is the will to keep going and never give in, and when all is lost, get up and try harder next time you get the chance again."

"CCY had a big impact on me. Before, I would use the easy way out and cut corners, but I realize there is no shortcut to work and effort."