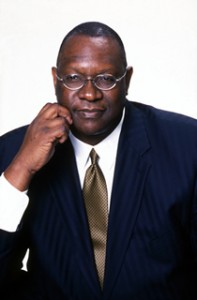 Mario A. Bayne takes great pride in his work with children as the founder and president of the non-profit organization Career Concepts for Youth. A natural affinity exists between Mr. Bayne and the young people he mentors due to the ease with which he establishes rapport by communicating powerfully from the heart. In 2016, CCY celebrated 25 years of helping young people.
Other affiliations include Parent and Community Involvement Planning Committee Member for the State of Arizona Department of Education; Board of Directors Executive Committee, Secretary for March of Dimes Arizona; Phoenix Youth and Education Commission; Phoenix Suns Charities; chair for Valley Youth Leadership Selection Committee. Bayne has served as chair of the City of Phoenix Human Relations Commission, and in 2017 was named commissioner, City of Phoenix Ethics Commission.
In 1991, CCY was awarded the Hispanic Chamber of Commerce Small Business Administration "New Business of the Year" Award. Every year since 1994, CCY has held a position on the Education and Excellence Commission's "Phoenix Education Partnership Honor Roll. In 1996, Bayne was the recipient of the "Friend of Phoenix" Award.